Marek Lugowski's homepage on sdf.lonestar.org
Please read our 1989 translations (co-authored with Joanna Trzeciak) of Wislawa Szymborska's poetry. Note: This mirror on Dropbox will likely load faster.
Visit the Halina Poswiatowska archive of poetry in my translation, the HalinaFAQ project: freeshell mirror of it. Primary URL for this archive is itself archived at archive.org, as I lost the domain through inattention: http://twice22.org/HalinaFAQ/.
For Katarzyna Ewa Zdanowicz-Cyganiak's poetry in my translation, click here.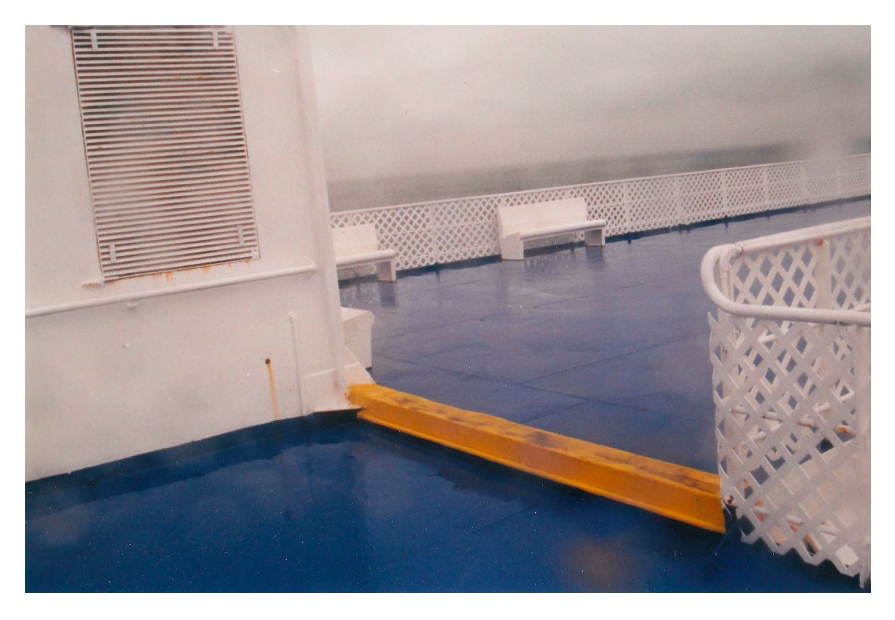 Wetted Swedish colors...
on the choppy seas: the outside deck of a Marine Atlantic ocean-going Canadian ferry, taking me, Sheila Miguez and my VW TDI from UNESCO World Heritage Site, L'Anse aux Meadows, at the northernmost tip of the island of Newfoundland, on back home, via the Nova Scotia's Cape Breton: North Sydney, NS (October 2002)
"vacker vacker vacker flicka" (means "pretty pretty pretty girl" in Swedish),
my poetry collection on the theme of a wifefriend
Created 2005/1/8. Updated last on 2018/04/26. Copyleft. The license for my wifefriend poetry and the picture: GFDL (GNU Free Documentation License) + CC BY-SA 3.0 US (Creative Commons Attribution-ShareAlike 3.0 United States). Suitable for Wikipedia/Wikimedia Commons uploads. Feel free, as in freedom.
Google+